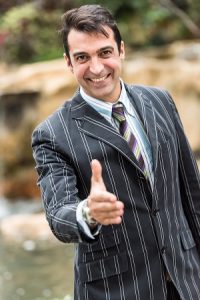 The Developer's campaign to win this election is based on deception. They are willing to do almost anything to win. Well, they have shot themselves in the foot again. The Developer is now now using automated robo calls to annoy Greenwood Village residents with a phony "survey". We hope they keep it up because it is OBVIOUSLY designed to deceive. The Developer's "survey" is laughable.
The structure of the survey is completely biased and intended to sway unwary neighbors into thinking this is a real research survey. Here's the sad part of this campaign tactic: The Developer is willing to use deception to win the election and this "survey" is another example.
If the citizens approve this change to the Comprehensive Plan, it means a huge financial jackpot to the Developer. This survey is an attempt to hoodwink gullible people and the Developer clearly does not intend to actually use any of the responses as a "survey said" ad because it is so idiotic. This "survey" is known as push polling and intended to sway people who are less skeptical.
The fact is that the city conducts real, bona fide citizen surveys. The 2014 Citizen Survey (the most recent) asked residents, unaided, what issues they would like the city to address. Traffic congestion was the top issue. Second on the list was to "limit new development and maintain low density".
Our citizens do not want the city to become a dense urban city like Denver. They want to maintain the exceptional level of services and the open, park-like, suburban atmosphere that is Greenwood Village.
The citizens need to send a message to the Developer and our elected officials that we reject the urbanization of Greenwood Village. Vote NO on the upcoming referendum election.
Paid for by Save our Village Issue Committee,   Dave Kerber Treasurer